Mold Removal Services Throughout NJ/NYC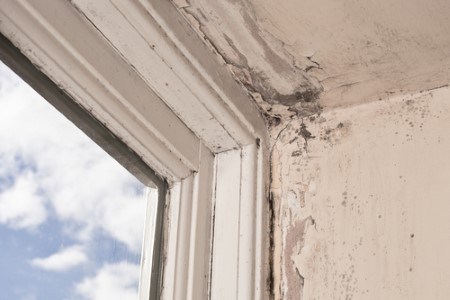 Anytime moisture is allowed to find its way into your NYC home or business property, mold can become a fairly serious problem in a very short amount of time, which is why it is so important to ensure you have the name of a mold removal company you can trust to provide you with the fast and effective service you need to root out the problem and resolve it completely. Here at Dr. Mold Removal, we are the premier name in high quality mold removal and mold remediation services for the NYC and NJ areas, and we are ready to provide you with the high quality mold removal services you need to get your property back in order in the wake of an infestation.
Are you looking for a professional NYC mold removal company who can provide you with the skilled and knowledgeable service you need prevent mold infestations throughout your property, or help you safely remove any areas that have already started to form? If so, give our team of skilled professionals a call today and let us show you the kind of quality service that has helped to make us the most trusted name in quality mold removal services throughout the local area.
Mold Remediation
There is a bit of special care that is involved in safely removing mold from within your home or business property, but with the mold remediation specialists here at Dr. Mold Removal, you have nothing to worry about. Our team of skilled professionals will work with you to determine the scope of the issue, set up proper containment measures to keep spores from spreading elsewhere in your home, and safely remove the existing mold from your property before replacing any areas of damage and properly sanitizing everything to ensure the problem is dealt with entirely.
Mold Testing
Determining whether or not your property has a mold issue can be difficult at times, but with our full line of high quality mold testing services, you can effectively take all of the guesswork out of the process. Our team of skilled professionals utilize some of latest and most advanced methods and technology to accurately assess whether mold is present throughout your property, and at what levels if it is. With proper testing, we can get a better idea of how serious the issue is and the scope of service that is going to be required in order to resolve it.