NYC Mold Remediation Services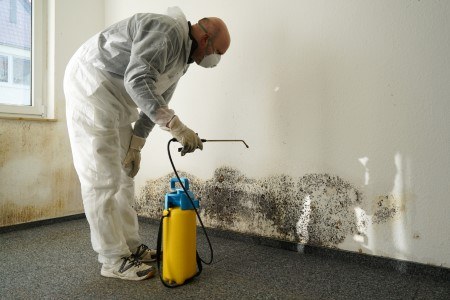 Anytime mold finds its way into your NYC home or business property, it can be both difficult and dangerous to attempt removing it and repairing the damage yourself, especially if you don't have the right equipment or training to do so. Here at Dr. Mold Removal, we specialize in comprehensive mold remediation services for property owners of all types here in the local area, and we are ready to provide you with the thorough and accurate services you need to safely and effectively remove all traces of mold from your property, as well as help you repair any damages that might have resulted from the infestation. Are you looking for a professional NYC mold removal company who can provide you with the fast and effective service you need to safely eliminate your mold problem? If so, give our team of skilled professionals a call today and let us show you the kind of quality service that has helped to quickly make us the premier name in quality mold remediation services throughout the local area.
Mold Saftey in NYC
Here at Dr. Mold Removal, we understand just how serious a mold infestation can be for your home or business, and the kind of impact it can have on you, your family, and your employee's safety and health. As such, we provide a comprehensive line of quality
mold testing
and mold remediation services to ensure the problem is quickly resolved and we can help make your property a safe environment once more. If you have any questions about our full line of high quality mold remediation services, or if you would like to schedule an appointment for consultation with one of our specialists, give us a call today. Our team of experts are always standing by and ready to assist you.